To control the backlight with actions just follow these few simple steps: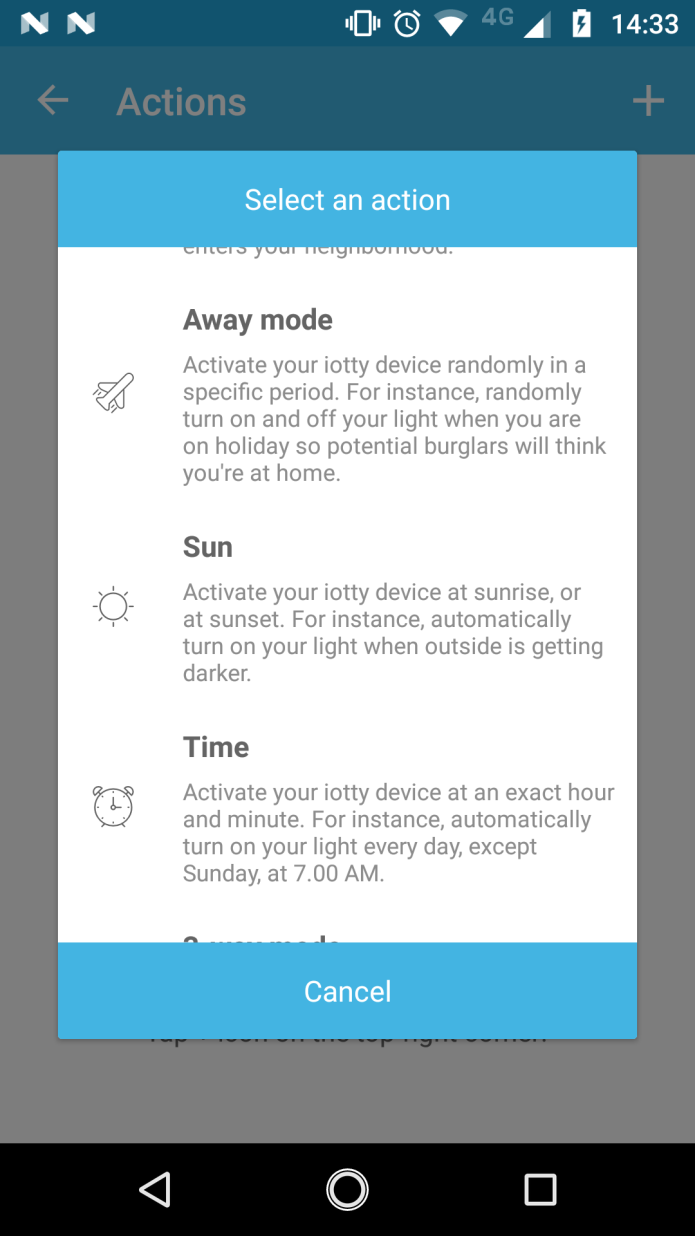 1. We decided to add a Sun action, so we went to Actions of one gang of the chosen device (Light 1 in our case), here we added a new action and then clicked on Sun.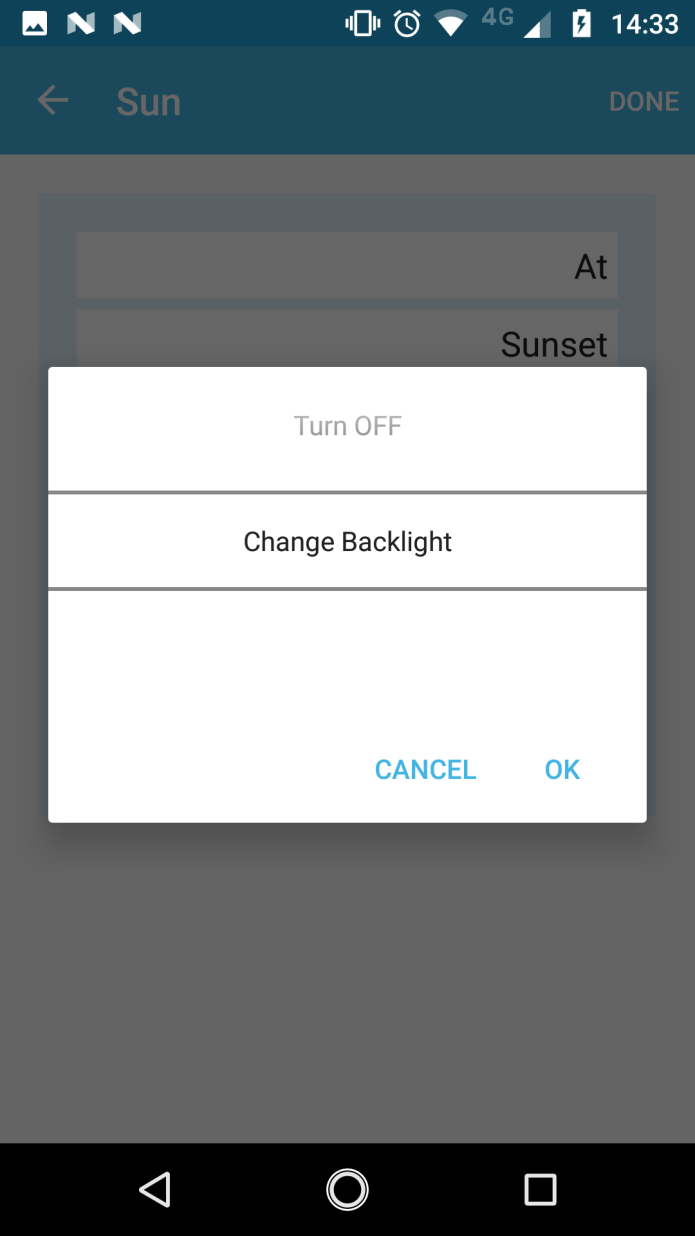 2. We wanted the backlight to turn on at Sunset, so we selected the field after the name of the light and we scrolled to Change Backlight.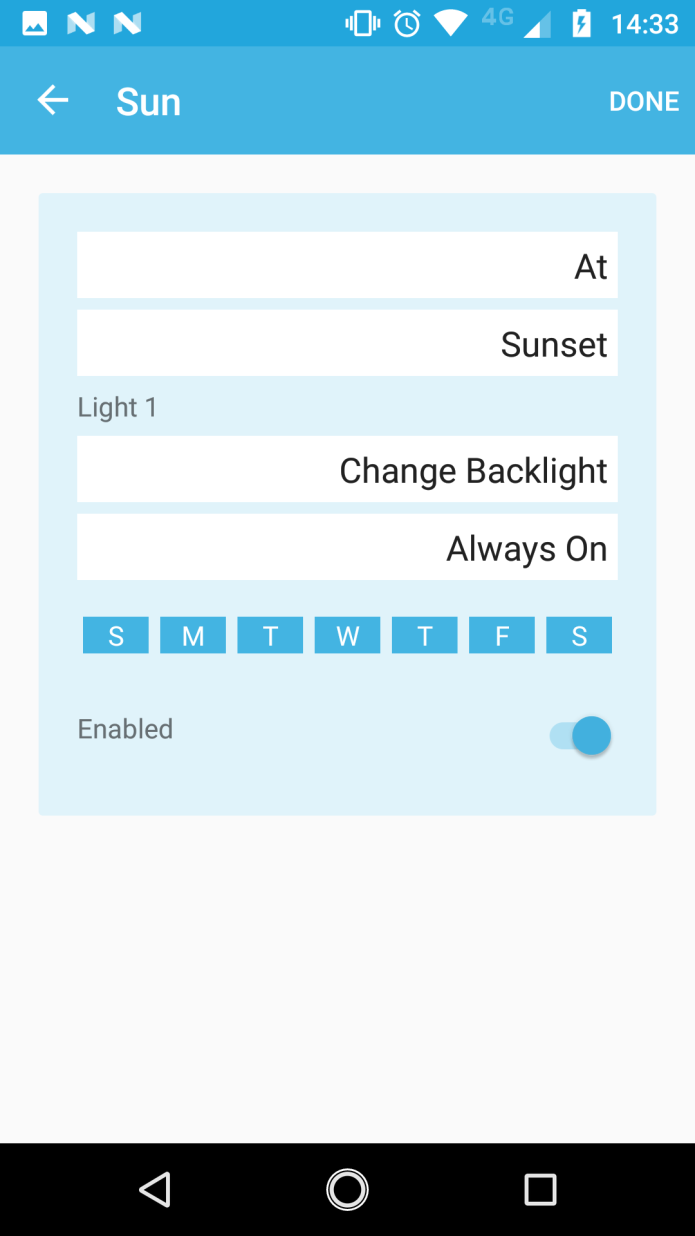 3. We set the other fields as we wanted and that's it!
If you want the action to be more complete you can also add another Sun action in order to Change backlight to Always off when the sun rises.